Wherever you need to conduct a clinical exam, SOLIS 30 will be at your side to guarantee optimal lighting in all situations. SOLIS 30 light delivers 30 000 lux at 1 m, providing ideal illumination for all medical specialities. With faithful colour rendering (CRI 96), the SOLIS 30 is particularly well suited for dermatology. The use of LEDs ensures that the light does not give off heat. With rail-mounted, mobile, ceiling and wall versions available, SOLIS 30 is suitable for all work environments.
To make practitioners' everyday tasks easier and avoid maintenance problems, the SOLIS 30 uses LEDs which have a considerably longer service life than halogen bulbs, leaving practitioners free to devote all their time to patients. The round and ultra-flat shape of the light makes the product ergonomic and suitable for any type of installation. Smooth and rounded shape of the dome make it easy to clean and disinfect. The radial layout of the lenses and lamp diameter permit shadow suppression and three-dimensional lighting.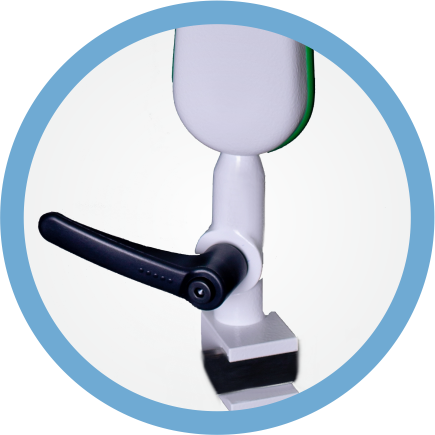 Rail mounted version.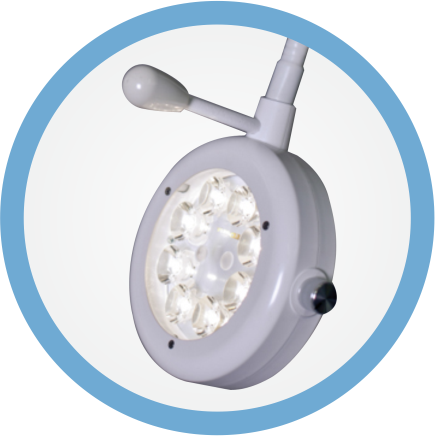 Ergonomic handle let you easily adjust the light.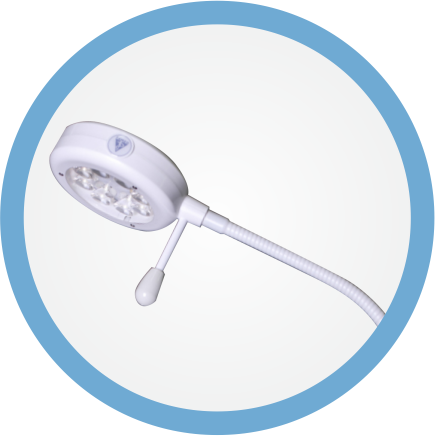 Goosneck arm highly increases the manoeuvrability of the lamp.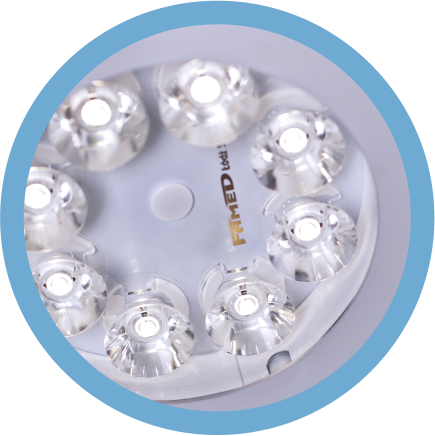 Lights intensity can be adjusted fluently beetwen 15-100%.
Technical specification
Lighthead

SOLIS 30

Supply voltage

24V DC

Light intensity at a distance of 1 m (Ec)

30 000 lux

Adjustable light intensity

15 ÷ 100%

Colour rendering index Ra

     96

Colour temperature

4400 K

Operating field diameter d10

230 mm

Light spot diameter d50

115 mm

Adjustable diameter of the operating field

no

Temperature increase near surgeon's head

< 1°C

Depth of illumination L1+L2 (20%)

(60%)

202 cm

140 cm

Power consumption for the lighthead

15 W

Insulation class

I

Protection degree provided by lighthead enclosure

IP 43